Some of you may have already noticed the new badge over there in my side bar.  Yup, I officially have ISSUES!  Paper Issues, that is!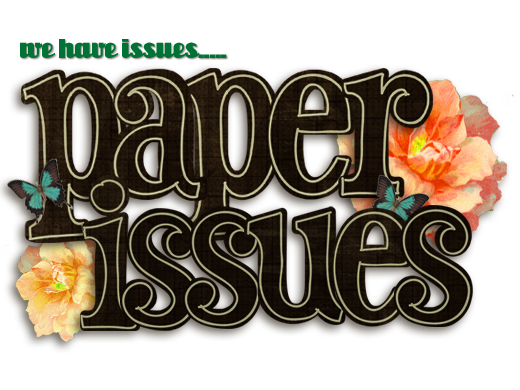 If you haven't heard about Paper Issues yet you are in for some fun.  Paper Issues is a super cool blog where you can see some incredible inspiration not only from the DT but from scrappers like you ALL over the web.  There are regular themes posted to jump start your mojo and we LOVE to see you post your work and maybe even get featured. 
As if that wasn't cool enough, there's also a killer Etsy shop where you can load up on goodies.  Score!
So keep your eyes peeled for more fun from me and Paper Issues… like the blog hop coming up at the end of this week with RAKS and projects galore.